Ch.Timsar Fortune Seeker

Timsar Master Of Ceremonies

Ch. Pascavale Enchanted

Ch. Tameline Northern Dancer

Ch. Britannia of Pascavale

Ch. Timsar Miss Chief

Linjato Ace of Base

Timsar Miss Jocasta

Timsar Serendipity

Ch. Sanickro Made By Magic

Ch. Alberto of Kindrum

Sanickro Maid of Honour

Timsar Caprice

Timsar Master Jonty

Timsar Legacy

Ch. SOLITAIRE vom Welfenhof

Ch. Pamedna Waterloo

Ch. Pamedna Fan-TC

Salador Clear Sky

Ch. Pamedna Dee Lite

Pamedna Lady Lydia

Ch. Pamedna Lord Byron

Ch. Pamedna Lady Karisma

Pamedna Sherianda

Pascavale Spencer

Chantiz Indiana

Pascavale Lulu

Pamedna La Contessa

Ch. Pamedna Fan-TC

Ronnoc My Countess at Pamedna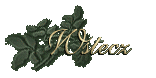 Copyright © 2005/2011 hodowla "Gosford Park"
Kopiowanie i powielanie bez zgody jest zabronione
All rights Reserved.